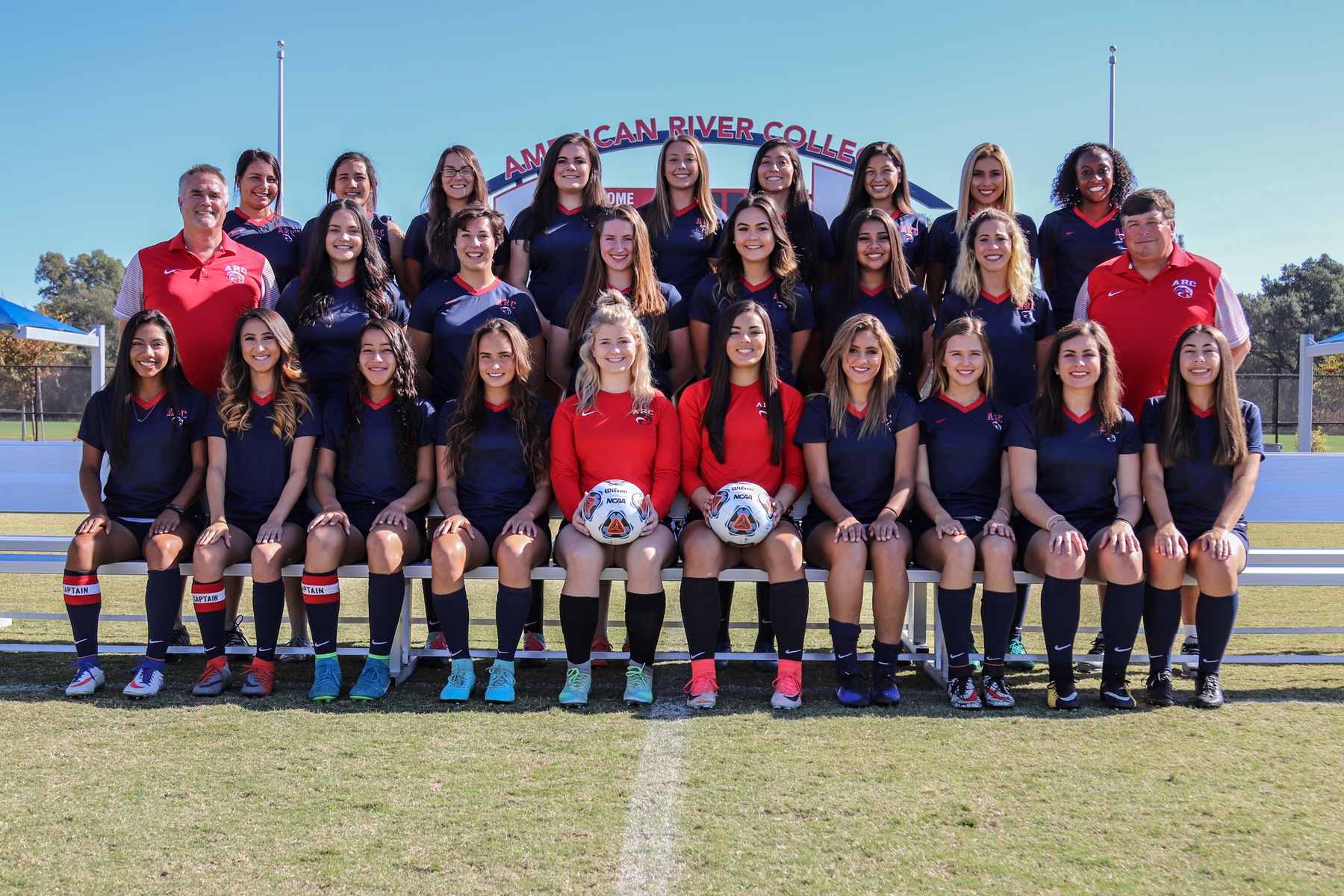 By Shonda Easterling
Intern, ARC Athletics Social Media Department
"A Coach is Someone Who Can Give Correction Without Resentment"
– by Coach John Wooden
Women's Soccer Head Coach Paul Arellanes was named 2017 Big 8 Coach of The Year.
Since 1993, Coach Paul Arellanes has been dedicated to building a winning team as the Head Coach of Women's Soccer at American River College and he knows what it takes to build a successful, winning organization.
Coach Paul Arellanes knows how to tap into the individual strengths of players to get the most out of them and get the greatest amount of productivity from the players, collectively and individually. He influences the players to perform to their full potential.
In November 2012, he also led the Women's Soccer Team to the Big 8 State Conference. In the American River College Newspaper the Current, published in November 19, 2012 (Vol. 64, Ed. 5 • Nov. 21, 2012), Coach Arellanes states, "We don't have to be the best team in the state, we just have to be the best team on the field."
Coach Paul Arellanes has a profound impact the entire team to develop professionally as individuals to reach their next performance level as athletes. He has taught them how to play to learn, play to practice, and how to win games. His uses competitive drills to prepare the players for real games. He enforces the idea that what the players practice will carry over into their performance on game day.
One Coach Paul Arellanes' players commended, Angelica Schiesari, "Coach Arellanes, is supportive, passionate, and dedicated leader. He is an outstanding coach who loves his players and who gives 100% to his team 24/7."
Kitsia Torres commended, "Coach Arellanes is like a dad to us. He watches out for us and only wants what is best for us and he loves making us laugh with his daily jokes.
Coach Paul Arellanes has shown leadership and values to providing an outstanding role model for student-athletes and future professionals. He has shown exemplary dedication and made amazing contributions to the Women's Soccer Team.